November is here and it's finally beginning to look more like fall. The trees are changing colors, pumpkin spice is in full force, and beards are growing longer. One of the most celebrated traditions of the month of November is to stave off the shave with No Shave November. Every year, men everywhere ditch their razors and ladies get to secretly rank the winning beards of the month. To start the season of facial hair off right, I thought I'd pick out some looks that are always top-notch. Without further ado, here are a few of the manliest man-beard looks to inspire for this No Shave November.
The "I'm a lot hairier, so I should probably dress nicer" look
The hipster direction
The trimmed & groomed but still brooding look
The bearded mountain man (bonus points for a canine companion)
The always genius pairing of man beard + man bun
And finally, Tom Hardy
Basically, you can't go wrong copying anything Tom Hardy. Besides Bane, because super evil.
We truly appreciate a solid beard, so this month especially, here's to the beard-growers of America. We salute your dedication. Keep rocking that scruff and doing good for charity. Ron Swanson would approve.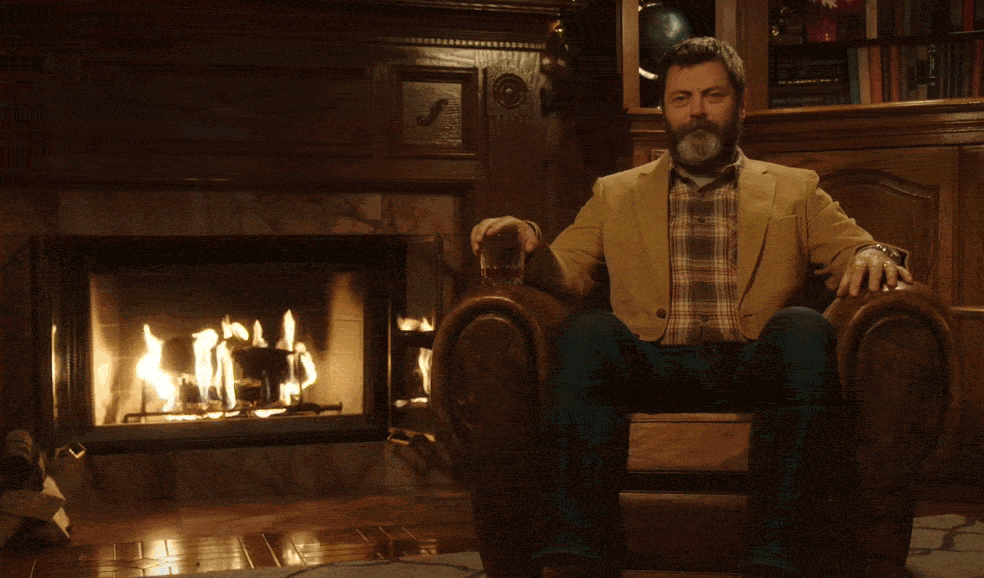 Xx,
Marisa
Inspire your friends' style by connecting closets and creating outfits on the Hanger app.
Sign up now!
GET HANGER
Marisa is a digital marketing intern at Hanger this fall and beginning her last semester of college at the University of Missouri-St. Louis studying Mass Communications. Outside of school and work life, Marisa loves to read, write, drag her friends to scary movies, and sing in the car. She's also a big fan of wine, chocolate, and the St. Louis Blues. Marisa would love to someday move to a big city and travel all over the globe to experience different ways of life!
Contact Marisa: [EMAIL]
Imagine being able to say "Alexa, ask Hanger to find a pair of shoes and a small purse to go with my Kate Spade dress for this weekend" and instantly getting recommendations from your favorite brands on your phone or nearest display.